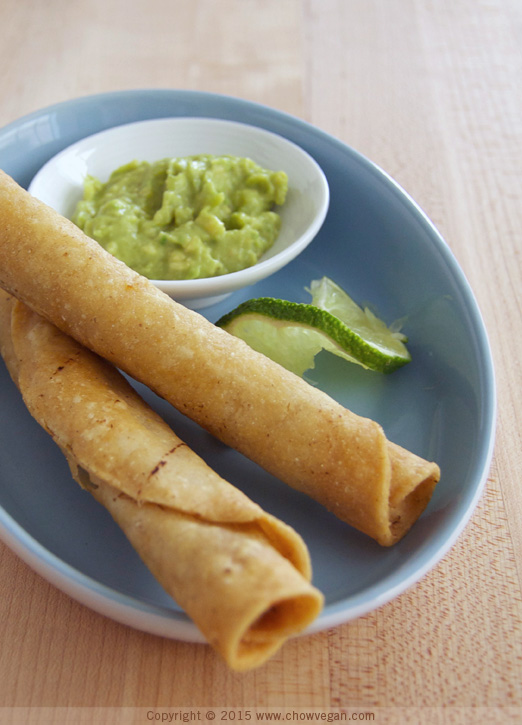 It's Cinco de Mayo. Once again I find myself running behind and totally unprepared for a holiday. But then I spotted vegan taquitos at the hot food bar in Whole Foods.
Whenever I feel like having taquitos, I usually bake up a batch of jackfruit carnitas taquitos at home as there's no way I'm frying anything in my kitchen (I'm much too lazy to clean up the mess).
The Whole Foods taquitos are actually pretty good. I got them right around lunchtime so they were fresh and still kinda hot. Sure, they're fried – that's what makes them taste so good. I really don't mind having a bit of fried food once in awhile. The key words being once in awhile. My body has no qualms about letting me know if I foolishly decide to eat more than a serving of fried at any one time.
I was going to make green chile potato enchiladas (the whole reason why I was in the store in the first place) but then laziness and taquitos took over…